Diese Diashow benötigt JavaScript.
Passing the frontier was not a great deal: no controls at all, we only needed the stamps for the 90 days permit. Then we were in Ecuador.
After lunch in the rather unspectacular transit village Tulcán, the climbing to the next pass of about 3300m at 13ºC costed some overcoming. But we enjoyed the intense green of the surrounding hills and then a long descent to more comfortable temperatures. We spent a night in the small mountain village San Gabriel where I ate for the first time
Bolónes de Verde
, a delicious purée of bananas filled with cheese.
The next day started with a long descent into the
valley of Río Chota
, during which I broke my own speed record with 68,03kph. Its dry and hot rock desert is populated exclusively by black people whose ancestors were brought here as slaves by Jesuits and merchants in the 17th century. When crossing a small village with a lot of folk dancing on the street in front of big loudspeakers, something grazed my head: two young girls pelted us with roses from a roof. We shot back with bracelets and they posed for a nice picture.
Climbing up once more in a stretched out u-turn we reached Ibarra at dark.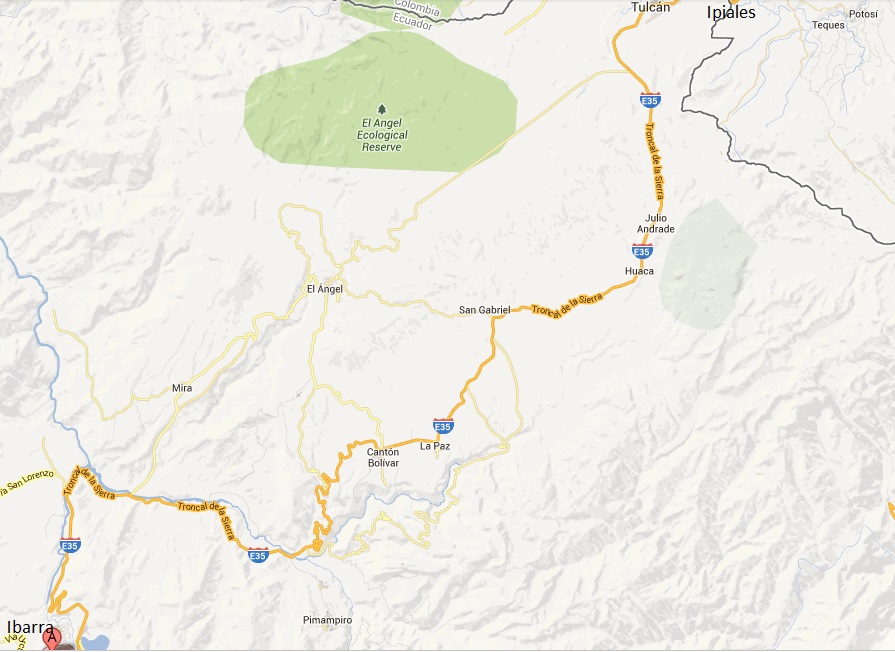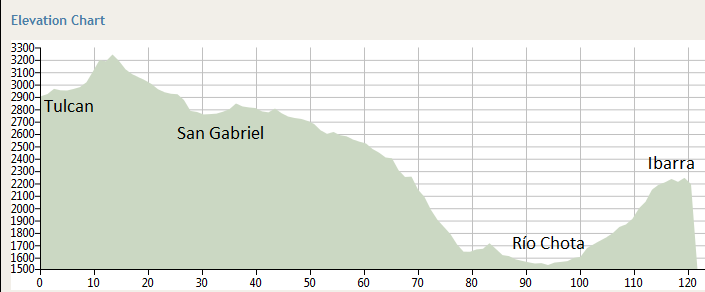 For the first time, I was attacked: by a young guy running after our bicycles and jumping at my luggage, while insulting us for nothing. Shortly after this incident, standing pondering in the street, we were invited by two Belgians to pass the night at their hostel. That's how we met Chantal and Toni who moved with their kids a year before to Ecuador to set up their own business with a European style hostel.
We shared with them a wonderful time, discovering the marketplace and the colonial architecture of the town, discussing about their conception of life and the European anxiety and about our plans. We just drafted a little
website
for them and wish them all the best for their project!
Muchas gracias por todo!